Organicity: new open call is open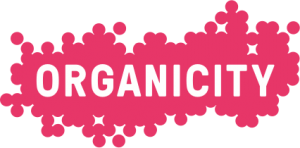 OrganiCity is a service for experimentation that explores how citizens, businesses and city authorities can work together to create digital solutions to urban challenges. It is a collaborative research project, funded by the European Commission through Horizon 2020 from January 2015 until June 2018.
The types of public services available to communities usually include waste collection, road management and transportation. OrganiCity asks: what if our local authorities could expand their remit to offer experimentation with urban data as a service?
OrganiCity is a prototype of Experimentation as a Service: a public service, which enables anyone in a city to experiment with urban data.
Experimentation as a Service is a model in which cities provide the resources for citizens, small businesses, corporations and city authorities, to test their new ideas at a small scale.
This service is comprised of a series of innovative pillars:
Systematic experimentation: a framework of resources and tools facilitating a process for  evaluation of results at a small scale before iteration and expansion;
Co-creation: a framework where we generate ideas, technology and services in collaboration, maintaining people at the core of the process;
Federated ethics and privacy: a framework of end-to-end protection of users and data subjects (individuals the data refers to)throughout the service; and
Management of liability and intellectual property rights: a framework of legal protections for those collaborating in the innovation process.
Deadline for applications for the next open call: 31st August 2017.