SIdO federates the ENTIRE IoT ecosystem: 5&6 april
The 3rd edition of the Internet of Things Showroom (SIdO) will be held on Wednesday 5 & Thursday 6 of April 2017 at the Lyon's Cité Internationale.
# The PLACE TO BE for IoT Innovations & Solutions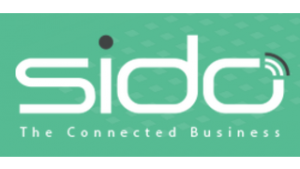 # Networks &individuals gathering on the subjects of the IoT, designed with YOU!
# Unique Showroom in Europe by its presentation of the IoT areas of expertise
# Full Meeting place: showroom + networking + conferences
# Very practical content: Strategy / Application / Solutions the choice is YOURS!
# Conviviality & animations: coworking, FabLab, experimentation, creation Barcamp
# Permeability of universes to promote Open Innovation
At the crossroads of industry and digital technologies, SIdO federates the ENTIRE Internet of Things ecosystem in France and Europe to help companies conceive tomorrow's uses and to make the Internet of Things an economic reality.
More than 6.500 entrepreneurs, manufacturers, startups, technology suppliers, digital players, research
laboratories, investors, designers and public authorities will join the 2 days of conferences + workshops + networking + technology & uses showroom.
Brokerage event
Don't forget to register for the "IoTMatch – International Business Maker" brokerage event during the SiDO and connect with IoT industry leaders and startups from Europe and abroad ! 
Those business meetings will allow companies, labs and regional clusters to plan ahead meetings with international industrials, clusters and foreign experts.
A good way to meet partners for future research technology, development or commercial projects, focusing on IoT solutions for 5 dedicated vertical markets :
Click here for more info about the registration for the brokerage event.
Open calls
The them of stand of IoT-EPI during the SiDO is Smart Citiy. IoT-EPI is a European Initiative addressing the new EU-funded H2020 programs about IoT platform development, with at the core seven research and innovation projects: Inter-IoT, BIG IoT, AGILE, symbIoTe, TagItSmart!, VICINITY and bIoTope.
With a total funding of 50 M€ and a  partner network of 120 established companies and organisations these projects develop innovative platform technologies and foster technology adoption thorough community and business building. Check out the various open calls (incl. in the domain of smart city solution) and/or come and visit the IoT-EPI stand at the SiDO.